Carpet Cleaning in Rockville
Carpets cost quite a fortune, so maintaining them is essential for making sure they last as long as they are supposed to. You may be tempted to buy a new carpet, considering that the current one has collected stains, dust, dirt, and debris over the years. However, please don't give up on it yet. Give us a chance to clean your old carpet and make it look as good as new.
At Hippo Carpet Cleaning Rockville, we use only modern equipment combined with eco-friendly products to give your carpet's original look. Our work is insured, and we guarantee you 100% satisfaction. Imagine walking into your office or home to a clean and bright carpet.
Why Choose Us
If you are not sure why you should hire our professional carpet cleaning services, wonder no more. Rockville residents trust us for various reasons, such as:
We offer affordable carpet cleaning services.
We have qualified and bonded cleaning experts.
We have several years of experience in carpet cleaning in Rockville.
We offer our customers free estimates and immediate scheduling options.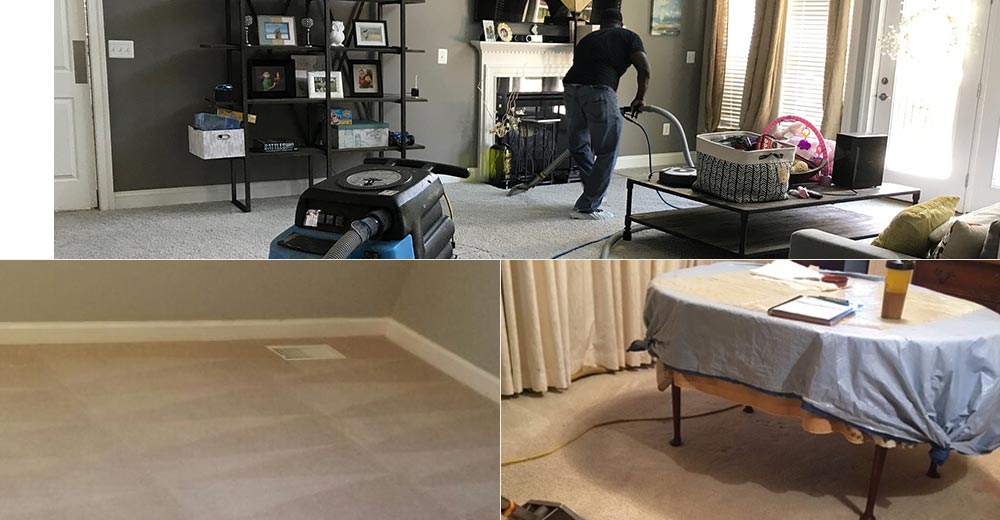 Carpet Cleaning Techniques We Apply
We offer our clients a full line of carpet cleaning options. And that's why we are proud to be among the best carpet cleaning service providers in Rockville. You can talk to our techs to understand our cleaning techniques and the one that suits your carpet. Read through to learn some of the methods we use when getting urine out of the carpet and other stubborn stains of: mold, coffee, wine, grass, pets, and others.
Steam Carpet Cleaning
We offer the best professional carpet steam cleaning services. The hot water extraction or steam cleaning technique is an effective way of removing pollen, dirt, dust mites, dust, and other allergens from carpet fibers. We offer this carpet cleaning option to people with allergies because we use water as the only cleaning solution. Hot water is an ideal cleanser because its high temperatures get rid of bacteria and germs from carpets. You can rely on us for excellent carpet cleaning in Rockville. We use high-powered steam machines with a hose attachment that enters your home or office to spray hot water deep into dirty carpets. The hose attachment sucks out water and loosens pet dander or dust, and removes it.
Shampoo Cleaning and Foam Cleaning
Our carpet care specialists at Hippo Carpet Cleaning Rockville also use the shampoo or foam carpet cleaning technique. The method has advanced over the years, enabling us to offer quality carpet care to our customers. When using the shampoo cleaning technique, we will spray cleaning supplies to agitate the dirt and vacuum the dirt out. The foams and shampoo we use will never leave any residue like other foams.
Bonnet Cleaning
Our elite carpet care services also offer the bonnet or pad cleaning technique when appropriate. We use a particular oscillating machine to drive a pad containing natural cleaning solutions into your carpet fibers to loosen the dirt. The machine functions as a floor buffing machine. Our residential carpet cleaning services also use the absorbent dry compound. We don't use water when cleaning your carpets using this technique. Our carpet care specialists use a dry mixture containing a detergent and sprinkle it into your carpets. After that, our team of carpet cleaners will vacuum dirt and the compound out.
Do you need a carpet stains removal service near Rockville?
Except carpet cleaning and stain removal, we also offer mold testing and mold removal services to safely and effectively remove mold from your home. We use the latest technologies and equipment to ensure that all mold is removed from your home and that your family is safe from hazardous fungi.
We can help you handle the situation. Call us now for a free estimate at 301-591-1734. We exceed customer expectations!