Mattress Cleaning in Rockville
At Hippo Carpet Cleaning Rockville, we specialize in professional mattress sanitizing and cleaning around Rockville to help you maintain a healthy indoor environment. We have cleaning experts who know which cleaning solutions will work perfectly on different mattress materials. We primarily do mattress deep cleaning and steam cleaning at reasonable prices. Besides, we're not only utterly affordable and professional but friendly, prompt, and reliable too.
Our cleaning services are professional, and we prioritize delivering the best to our customers. Our certified experts are constantly striving to offer high-quality services to ensure our customers have the best sleeping environments.
Generally, our professional mattress cleaning services focus on:
Removing odors and urine
Stain removal
Dust mite treatment
Fungi and mold removal
Anti-allergen mattress cleaning
You spend approximately a third of your life in your bed. As a result, mattresses tend to get stained and dirty from sweat and body oils, and then they become a habitat for dust mites and bacteria. To protect yourself and your family from health conditions related to dirty mattresses such as asthma and dermatitis, you need to have your mattress cleaned regularly.
We don't encourage cleaning your mattresses on your own as it's typically associated with numerous mistakes, from bleaching or staining your mattress to improperly using the cleaning tools.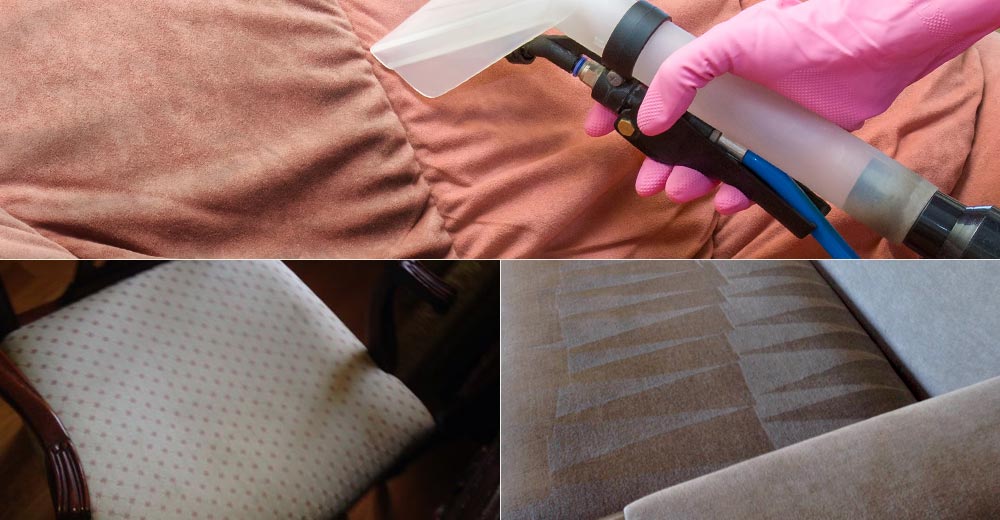 Professional Methods of Mattress Cleaning
Although there are various methods of cleaning a mattress, our technicians focus only on the best techniques that will leave your mattress sparkling clean within a very short time. We have the expertise to perform exceptional works through our team of experienced cleaning technicians.
The typical mattress cleaning techniques we use include:
Steam cleaning - It's also called the hot water extraction technique. We use high-tech equipment for this technique to give the mattress a special rinse. It's beneficial for removing fungi, viruses, and other unwanted materials from your mattress. This method only uses hot water as the cleaning solution to remove tough stains and embedded dirt from the mattress fabric.
Deep cleaning - We use this method to remove dirt underneath your mattress surface, when the mattress is heavily soiled. This intensive treatment deodorizes, breaks up grime and dirt, and removes moisture from the mattress. Mattress deep cleaning is best for removing odors, tough stains, and spots.
Our powerful industry-standard stain removers and vacuum cleaners suck up all the dirt within your mattress, including pet hair, dust mites, dead skin flakes, and other solid particles. The machines have filters to prevent the contaminants from spreading into the indoor air.
If you're in Rockville and you need flawless and eco-friendly mattress cleaning services, our technicians at Hippo Carpet Cleaning Rockville are ever ready to respond to your problem immediately.
Mattress Treatment: What Steps Does It Include?
As a professional cleaning service, we equip our cleaners with the latest industry-level tools to tackle any mattress-related issue. We first precondition the mattress to facilitate quick removal of dirt, oils, spills, stains, and other materials with ease.
Here are the steps of the mattress treatment process:
Our mattress cleaning experts use our professional cleaning machines to vacuum every part of your mattress to get rid of as much dirt as possible.
The mattress is then steam cleaned with the use of our commercial grade hot water extractors. All the cleaning products we use are safe for every room occupant, so there's no associated risk of harm.
Extremely hot water is used in cleaning the mattress to agitate out remaining contaminants and rinse it. Any excess hot water is then vacuumed to speed up the drying time.
To prevent future stains and mold growth, we employ additional treatments after the entire cleaning process. This also offers protection against dust and dust mite invasion. We can also use lavender oils to help in better relaxation and improve sleep quality.
Hippo Carpet Cleaning Rockville is a reputable company with many years of industry experience. We are the ideal choice if you wish to have your mattresses absolutely hygienic and spotlessly clean. We promise 100% customer satisfaction and a pocket-friendly mattress cleaning price. Our company takes pride in its advanced cleaning equipment, environmentally friendly mattress cleaning techniques, and experienced technicians.
We built our reputation through the delivery of exceptional and incomparable services to all our customers. Our services guarantee the best results! Also, we are available every day of the week from 8AM until the evening. Contact us today at 301-591-1734 and get a free estimate.