Water Damage Restoration in Rockville
Wet carpet. A musty smell. But recovering from water damage isn't as hard as you think it will be. Not as long as you call a professional. Hippo Carpet Cleaning Rockville MD has expert water damage restoration technicians on staff, giving our customers the best recovery possible.
The most important thing for you to do is to call 301-591-1734 now. When it comes to water damage, waiting even a day can give time for mold to start to grow. That's not only bad for your property, but it's bad for your health also. Mold growth can trigger asthma attacks, as well as cause headaches and other health effects in susceptible individuals. Sometimes mold cannot be identified by the naked eye. Then you need to do professional mold testing. For all the reasons above, we teamed up with Flood Damage Pro, a company that specializes in Water Damage Restoration in Washington DC and surrounding areas.
Water Damage and Insurance Claims
When you have water damage, you may think you need to wait until your insurance company sees the damage before you start recovering your property. Actually, your insurance company will ask you to take reasonable steps to prevent additional damage immediately. This would include emergency water removal and wet carpet drying to get your property dry again before mold has a chance to grow. Because this chance can be a big opportunity for fungus to grow all over the house, and then only mold remediation can help. So go ahead and call Hippo Carpet Cleaning Rockville MD, and take pictures of the damage for your insurance company while you're waiting for our team to arrive. We offer 24 hour emergency services for water extraction, to get your restoration off to the right start. We also offer help with your insurance claim, providing estimates and detailed information needed by your insurance company.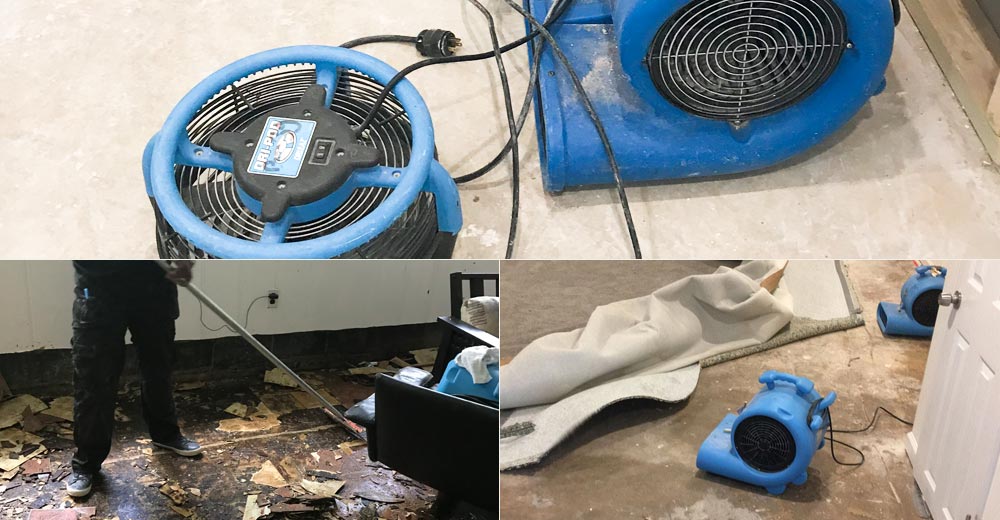 The Answer for Your Restoration Needs
Hippo Carpet Cleaning Rockville MD has restored pipe bursts, storm damage, and even sewage backups, from apartments and single-family homes to commercial properties. So whatever the damage, give us a call. We will use highly accurate water detection and thermal imaging equipment to locate the water that's most likely to cause big problems - the water you can't see, hidden inside walls.
Once we know where all the water is, we'll be able to give you the complete restoration you need, with strategically placed drying equipment and dehumidifiers. We'll make sure everything is clean, dry, and sanitary for you. And we can take care of any mold caused by the water damage, too, with our mold remediation services.
Call Hippo Carpet Cleaning Rockville MD today to schedule your free estimate appointment.